How to clean your electric bike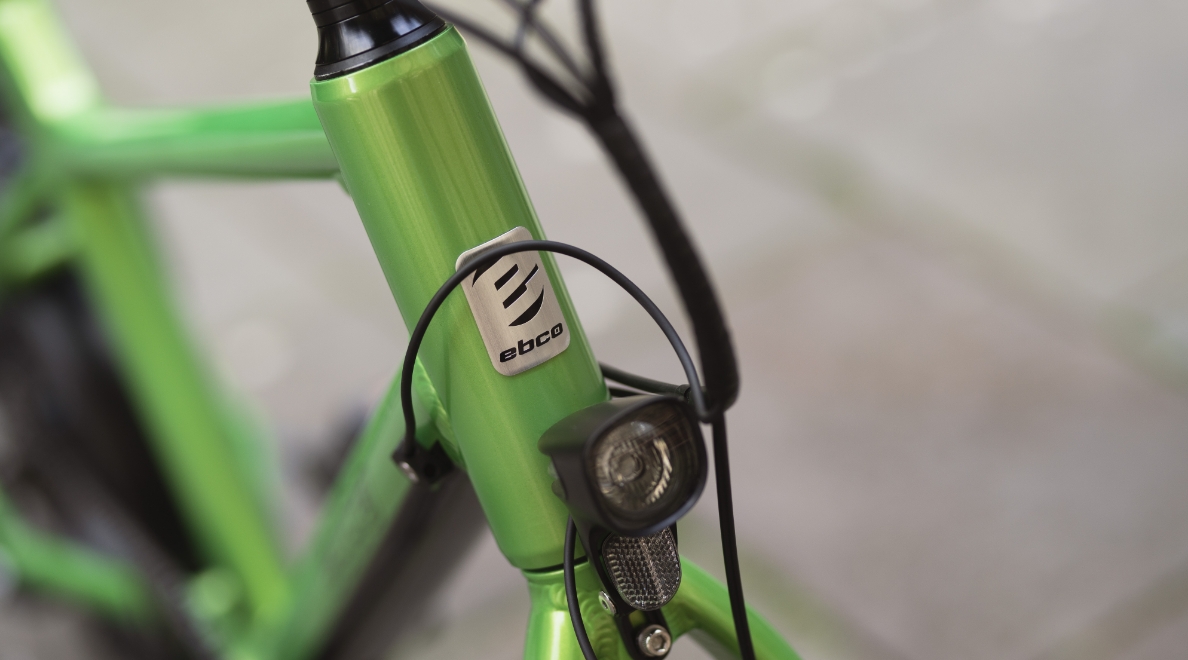 Bikes can be inherently mucky things
Whether you're hitting the dirt or simply catching road salts dissolved into rainwater following a frost. Whether it's old chain oil or road grime, there's a lot that goes into the maintenance, use and cleaning of bikes and that requires just a small amount of additional thought when it comes to owning an electric bike. Thankfully, it's not nearly as complicated as you'd think.

Turn your e-bike off!
Starting with the common sense tips, before you start pouring water over your bike turn it off and certainly make sure the bike is not on charge. Electric bikes are incredibly well sealed and waterproofed to a high degree, but nonetheless, it makes sense to turn off any electrics while washing your bike to avoid any shocks.

Find a reputable cleaning product to loosen grime
There is a high degree of competition on the market for bike cleaners, but not all are equal, so it's worth taking a short while to seek out knowledge from your local bike shop to find out what they're cleaning bikes with, or to read some reviews online.

One further tip; do seek out specific products and do not try to wing it with other household cleaning products as there is no telling if these will be safe for use on your bike's paint, or whether they will damage the seals or leave a streaky finish once applied. Furthermore, some cleaning products, if they do not come off completely, could affect your braking performance, which presents a danger.

If you can, clean the bike in a stand, but never upside down
It is sometimes easier to think about maintenance and cleaning jobs with the bike positioned pivoted on the saddle and handlebar. Sometimes that can be okay for maintenance, but for cleaning it is not advisable as gravity will work against the drainage holes that the manufacturer will have made in frames and casings in order to let water drain. Another reason against doing this is the inevitable damage you'll end up doing to the saddle and cockpit; very often brake levers can be scuffed, among other handlebar-based gadgets.

If you can stretch the budget a bike stand is an excellent investment in the ease of care for your bike and these have come down in price a lot over the years. Know the weight of your bike and then go shopping based on what each stand says it can comfortably handle. If your budget won't stretch to a full on bike stand, there are simpler devices on the market into which you can park and balance a bike. Just search for cycle stands in your search engine.

Minimise jet washer use
We get it, it's tempting to get the job done pronto and nothing gets the job done faster than a jet washer, but there is a very real risk that going overboard could do some water ingress damage. While manufacturers seal their bikes up against the elements, there's a big difference between riding through puddles and having a high-pressure direct blast of water applied to moving parts and electricals.

If you cannot resist the temptation to use a jet washer, set it on the lightest of the settings and stand back, only targeting the area where there are no moving parts, electrics or lubricated components. A much better option is to use a garden hose, pushing your thumb into the end to create a spray if you need a little pressure to loosen the muck.

Look out for cleaning tools  
Most bike shops will carry a range of cleaning tools ranging brushes that can access the spaces in between cogs, right through to chain baths that are specifically designed to clean and gently relubricate a chain. If you are using fabrics to wipe down your bike, seek out something soft and be very careful not to accidentally clasp a bunch of grit in cloth, pressing that against your paintwork.

Take extra care on disc rotors
It goes without saying that disc brakes need to be as contaminant-free as possible and so it pays to take your time cleaning these with specialist products. You do not want to leave any residue on the brakes as it can affect the ability to stop your bike if the pads cannot grip a lubricated surface. An indicator that contamination has occurred can come from brakes that squeal when you pull on the levers.

In washing your cassette or chain, be extra careful that you are not accidentally washing the lubricants through the wheel and onto the brakes, which can happen very easily if you are choosing to wash the bike laid down. It is quite difficult to bring contaminated brake pads back to full performance, so save yourself the trouble of buying replacement pads by taking extra care here.

Finally, dry your bike as completely as you canWater is not the friend of metals in many cases and it's a quick route to seeing your parts go rusty. Some bike care products are hydrophobic and will actively drive out moisture while maintaining lubrication, so these can be incredibly useful to keeping your drivetrain running smoothly.
Frame protection stickies
There now exist a wide range of bike protection sticky products that are pre-cut for various components and areas of the frame where grime tends to stick. Such protective stickers can very often be bought transparent, so as to not ruin the aesthetic of your bike and when they come into contact with mud they are incredibly good at re-shredding it, which will only serve to prolong the life of your pride and joy.
Need a deep clean?
Some bike shops have specialist component cleaning machines that are able to completely decontaminate component parts and in fact, some stores will do this as part of their top-tier bike servicing plans. As is so often the case, it can be wise to relax and leave it to the pros if you want a thorough job.