EBCO rides back into the market with thrilling innovations and new team appointments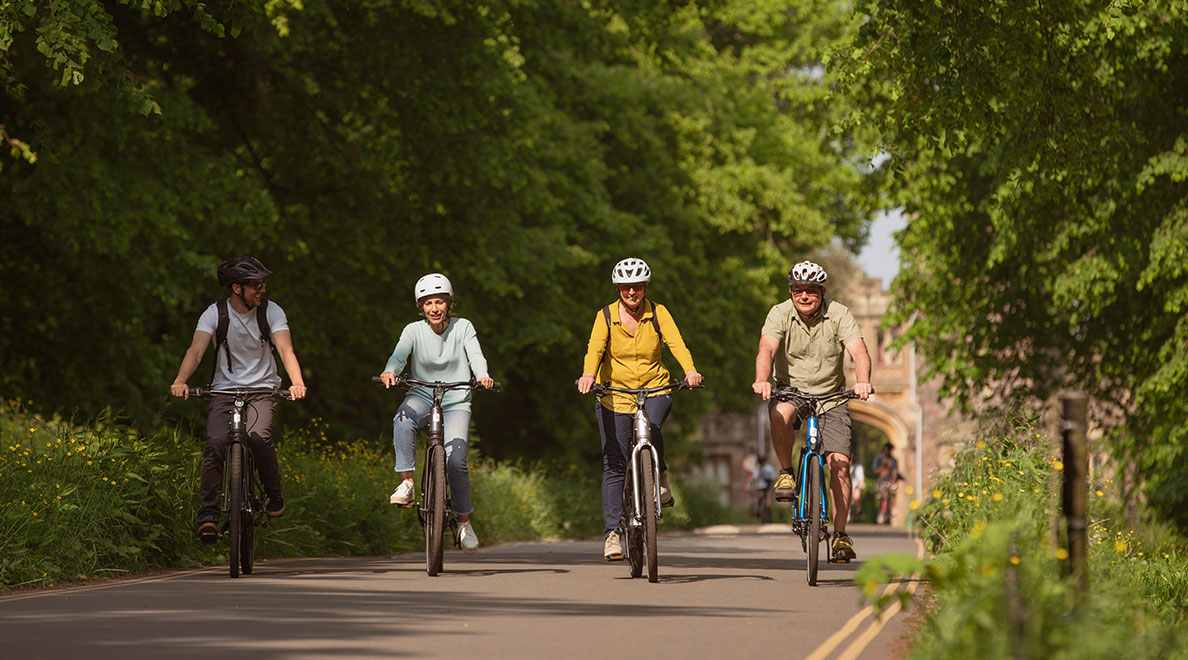 Revolutionizing urban mobility: EBCO returns stronger than ever, unveiling an exciting range of e-bikes, enhanced user experience with a refreshed website, and the added convenience of click-and-collect services.
Warwick, UK – After a temporary pause in its operations due to the COVID-19 pandemic, the UK e-bike company EBCO is hitting the market again with a fresh new start. This relaunch comes with a new brand, an exciting range of bikes, a revamped website with a convenient click-and-collect option that allows consumers to choose their preferred local bike retailer for pre-delivery and handover, and three new appointments joining the team.
In its 13th year as a dedicated e-bike manufacturer, EBCO introduces its new range of e-bikes designed with function in mind, representing significant improvements in technical features. These features include LG internal batteries optimised for weight distribution and improved handling, user-comfort-centric designs maintaining a traditional look, and a slacker head angle adaptable for any level of rider. Additionally, EBCO has refocused on size split and wheel sizes to accommodate more people with fewer compromises.
With EBCO's upgraded battery performance, extended riding distance, BAFANG motors, and an eco-friendly approach, all infused with British style and a unique flair, customer satisfaction is guaranteed.
The company's new website reflects EBCO's importance on innovation, comfort, and convenience. The website now features a click-and-collect option, making the process of purchasing bikes easier and more straightforward, delivering to customers' preferred shops for pickup. The overall design of the website is clean, clear, and user-friendly, allowing customers to find all the information they need about the three ranges of e-bikes: Urban (with well-thought-out function and classic styling), Adventure (go anywhere bikes with a mountain bike DNA) and Street (fun bikes with small sizes, perfect for short hops).
Joining the team recently are experienced individuals who bring innovative skills. Chris Needs has taken on the role of overseeing EBCO UK, while Josh Charteris has become the new Head of Product Development and Procurement. Additionally, Paolo Pezzangora is now responsible for the marketing department. With extensive experience in their respective fields, these appointments add an extra level of dynamism to the EBCO team.
"Here at EBCO, we are thrilled to announce our comeback to the market after the challenges posed by the global pandemic," said Chris Needs, Head of EBCO UK. "Our new range of bikes represents remarkable improvements on our previous models, and our new appointments boost our team's experience and skills. We are also excited for our customers to try our new click-and-collect option as we continue to focus on providing convenience and quality services." EBCO is a UK brand that thrives on a passion for electric bikes and environmentally friendly transportation. The company prides itself on designing bikes that are comfortable, reliable, eco-friendly and of great value. EBCO's e-bikes are rapidly growing in popularity throughout the UK due to their numerous benefits.
Related News & Updates